Candidate selected: Ashwathi P Menon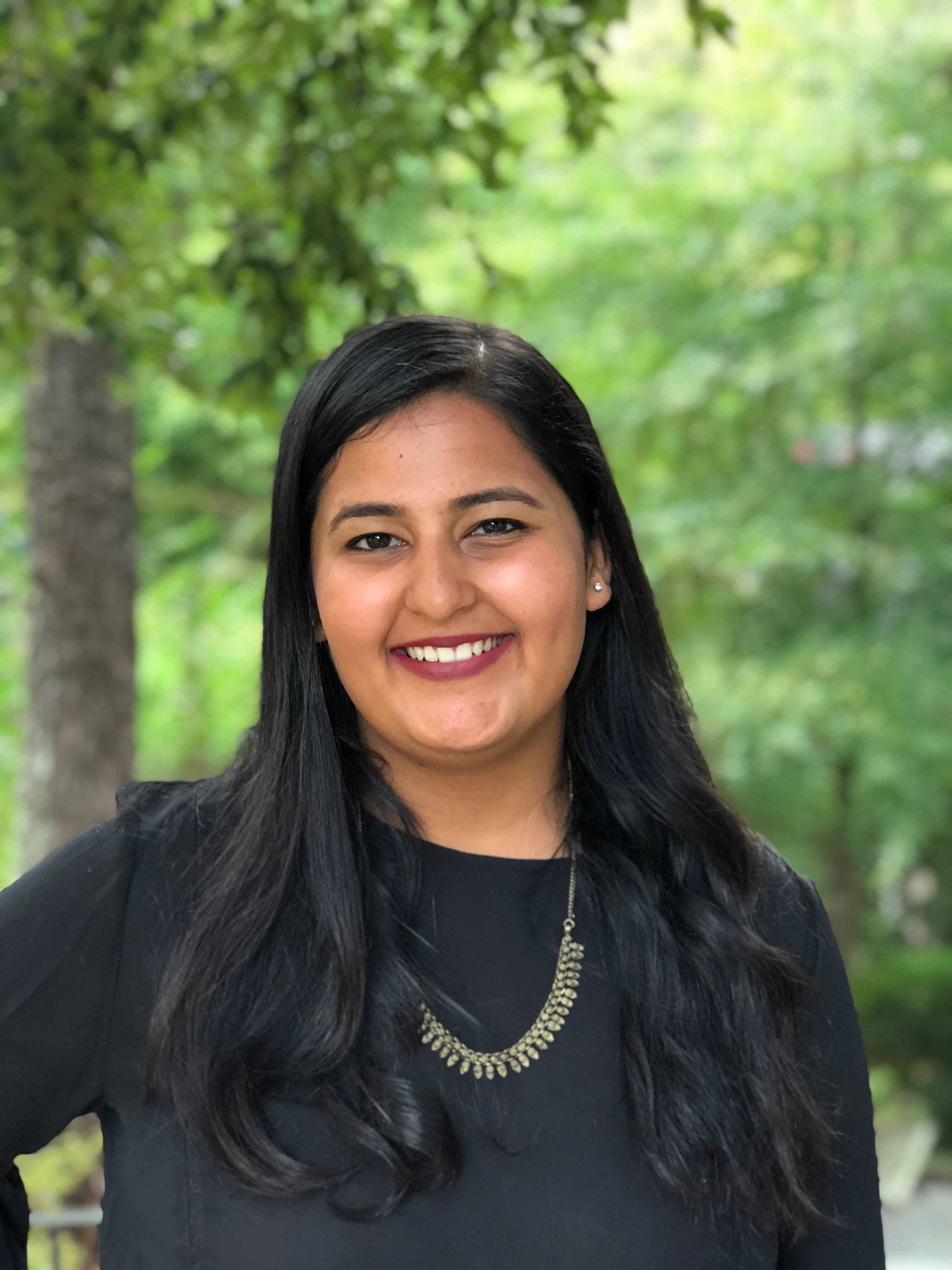 Ashwathi was born in India, and spent her formative years living across various cities around the world, before graduating from the American School of Las Palmas, Canary Islands, Spain.
Ashwathi attended Emory University in Atlanta, Georgia, USA, where she completed her Bachelor of Science degree, double majoring in Biological Sciences and Linguistics. She was then selected for the 4+1 M.S. Program in Cancer Biology and Translational Oncology at Emory University/ Winship Cancer Institute, where she developed knowledge in the fields of cancer Immunotherapy, cancer biology, immunology and translational science.
As a master's student, Ashwathi was mentored by Prof. Dr. Periasamy Selvaraj, under whose tutelage she attempted to induce anti-tumor immunity in lung cancer models resistant to immune checkpoint blockade therapies. For her thesis, Ashwathi combined tumor membrane vesicle based vaccines with various immunostimulatory adjuvants and performed extensive in vivo experimentation in attempt to revert checkpoint resistance in aggressive murine lung cancer models.
During her time at Emory University, she encouraged scientific collaboration as the president of Pi Sigma Biological Sciences Honor Society, and also founded an organization to support International students at the university.
Before joining the ENACTI2NG program, Ashwathi was working in Atlanta as a Research specialist in Dr. Selvaraj's lab where she further developed her research in tumor immunology and cancer vaccine design. She was also interning at CancerQuest, a Cancer education and outreach program at Emory University as a cancer biology and oncology science communication and education intern. She combined her love of art and writing, with her love for science, developing educational infographics, illustrations and written materials for cancer patients, their caregivers, and students of cancer biology and oncology alike.
Currently, Ashwathi is enrolled as a PhD student at the University of Navarra, in Pamplona, Spain, and develops aptamer based immunotherapeutic interventions under the guidance of Dr. Fernando Pastor Rodriguez.
In her free time, Ashwathi enjoys art– both as a spectator, and as a visual artist - and also loves to travel and cook.